We service Wylie, Texas
Looking to update the roof of your business or home in the Wylie, Texas area? Look no further than Eagle Roofing & Construction of Plano, Texas. Replacing your roof involves both a leap of faith and a long term commitment, so you want to choose the right roofing company.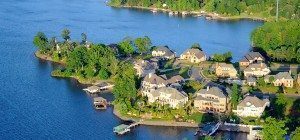 Ernie McKnight, Eagle Roofing CEO,  has been in the roofing business sine 1993. His goal has always been to provide commitment to quality craftsmanship and excellence with a wide variety of roofing solutions. Ernie's history includes several years as a contractor in Arizona, and sales and product management for multi-family, residential and light commercial roofing needs in four states. Give us a call at 214-952-0983 or contact us by  for a no obligation estimate.
At Eagle Roofing and Construction, we know that roof replacement and repair is about much more than your roof.
We take our commitment to excellence seriously because roofing isn't just about the surface, it's about what's underneath your roof: your business and it's resources and inventory or your home and your loved ones. We're here to help select the best materials for your roof, as well as your budget, whether it's commercial or residential roofing.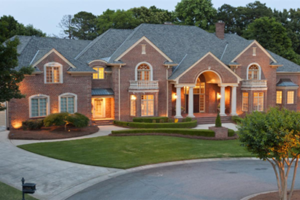 Choosing the best materials for your roofing project is a crucial step for assuring that your home or business stays protected from the elements. Each of the various types of roofing materials available have their own set of benefits. And deciding which material to use requires knowledge of not only the structure of your roof, but also the expectations of the weather in your area. While protection is the primary function of any roof, we know you want it to look great, too.
We want you to be as proud of your roof as we are of the job we can do for you.
At Eagle Roofing & Construction we believe your roof is not just a cover for a building. It's the building's crown. A high quality, durable, and aesthetically pleasing roof not only makes your home or business look good – it makes us look good as well. That's why only the highest quality materials are good enough for our projects.
Sometimes you only need roof repair.
Eagle Roofing & Construction understands that roof replacement isn't always necessary, so we also specialize in roof repair. Whether roof damage is causing water leaks, drafts or energy concerns, immediate attention to roofing repair can save both time and money, by reducing energy consumption and preventing more serious damage.
Click to read more about residential roofing here.
Click to read more about commercial roofing here.
It's a commitment to service and quality that has earned Eagle Roofing & Construction a place as one of the top residential roofing and remodeling contractors in Texas. We demonstrate just how strong our commitment to service and quality is by maintaining a high rating with the Better Business Bureau. Whether your roof needs replacement or repairs, Eagle Roofing will assess your needs by providing free roofing estimates with no obligation.
Give us a call at 214-952-0983 or contact us by  and we'll help you find the best solution for your roofing needs.
We do remodeling and other construction projects as well, so bring us your ideas and we'll give you a quote!
SaveSave
SaveSave
SaveSave
SaveSave
SaveSave
SaveSave
SaveSave